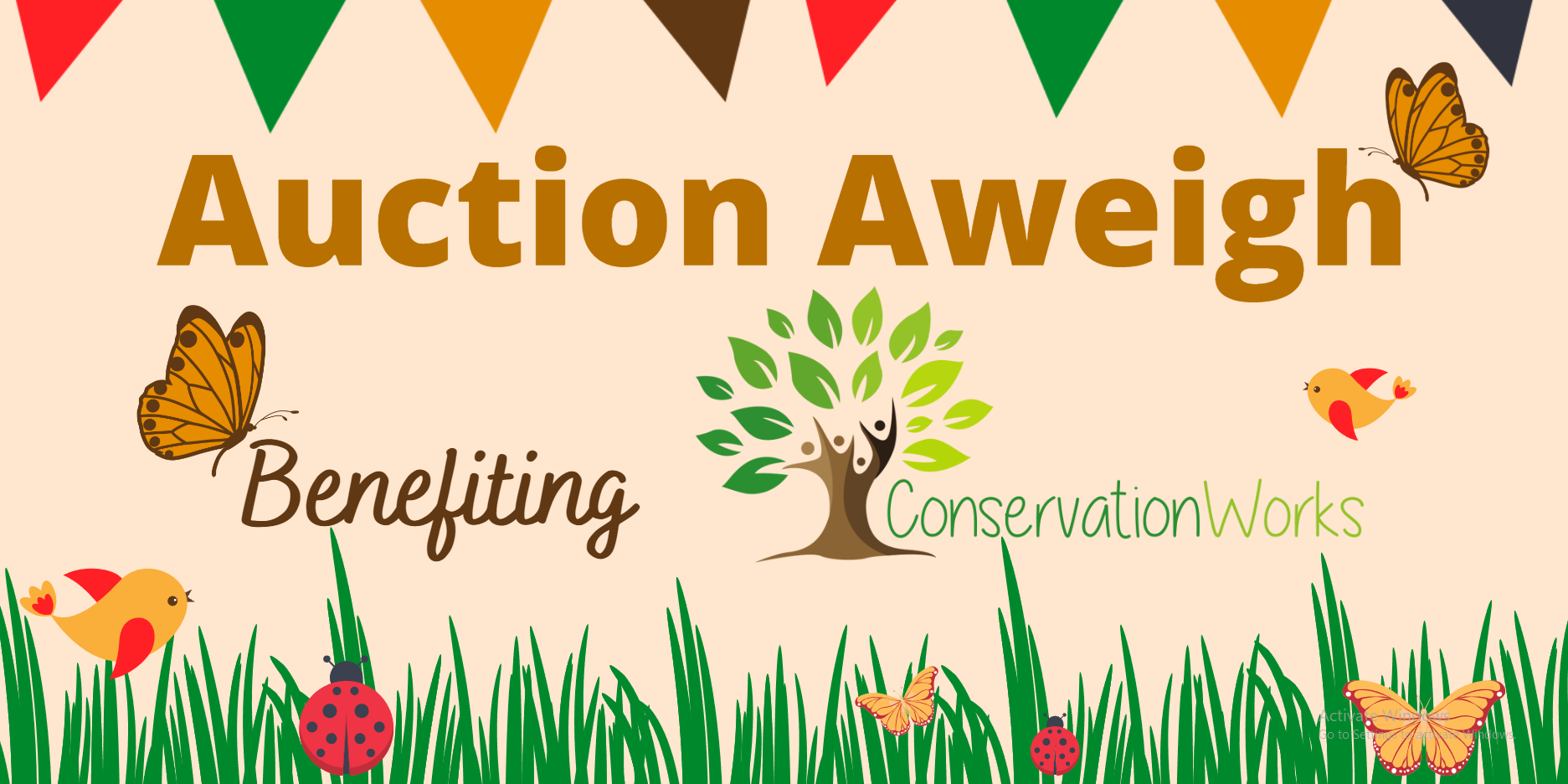 Benefiting Conservation Works

Join us on October 21st at 12:00 PM when Auction Aweigh, a charity auction supporting Conservation Works, will go live! All bidding will end on October 31st at 8:00 PM.

This year our auction features local vacations, tours and tastings, food and wine, and more!

Browse around and see what might interest you or buy a holiday gift for your family and friends!

Remember, all purchases support local solutions to combating climate change and inspiring future stwards of our environment.

Our mission is to perform environmental education and action with youth and our community that involves on-the-ground change and makes a real difference in pollinator protection, water conservation, climate change, and healthy sustainable communities in our rural north coast.

Together, our small changes can make for a BIG impact.