Corporate sponsorship collaborations have become a popular and effective way for nonprofit organizations to fund themselves. Working with corporations is beneficial to both your organization as well as your corporate partner – so it's a win-win.
You gain credibility and legitimacy through your connection to the brand and its reputation. And they fulfill their social obligations and stand to attract more customers.
According to Forbes and research from Sprout Social, "70% of consumers believe it's important for brands to take a public stand on social and political issues. And 66% of consumers who want brands to take a stand on social issues say it's because they believe brands can create real change."
If the brand upholds and supports the same values that your organization does, this can be a prosperous relationship that drives your cause.
Below, we'll explain what corporate sponsorships are and share our top tips to help you establish new brand relationships.
What Is A Corporate Sponsorship?
There are many ways to approach working with corporations for the benefit of your nonprofit organization. Sponsorships don't just have to take the form of a once-off cash injection from corporate businesses. At their best, they are about aligning your work and cause with their business and vice versa. You can get creative about what that looks like for your NPO.
Some of the basic routes to take when considering corporate sponsorships include:
Organizational corporate sponsorships: this type of corporate collaboration thrives on longevity. The sponsors work parallel to your company throughout the year, supporting you in your cause. Your NPO becomes a partner to the business as an extension of their meeting their corporate social responsibility. Their support can include employee volunteering and pro-bono aid, CSR campaigns, gift exchanges, combined projects and programs, etc.

Fundraising sponsorship

: these corporate sponsors aid you in project-specific conditions. Whether you're running a campaign, hosting an event, or establishing a new program, you can look to corporations for fundraising. They can offer discounts, products and services, money, and more. They can also provide non-monetary additions that can cut costs for you (i.e. volunteers).
Endorsements and ambassadorships: corporations and brands can be an invaluable source of legitimacy. With their existing customer base and reputation, they can boost people's awareness of your company and cause. By aligning yourself with a business with an ethos like yours, you may gain access to their supporters and convert them to your cause. You can tap into their audience's psychological, emotional, and ideological space and use the access to drive your mission.

5 Tips For Getting A Corporate Sponsorship For Your NPO
1. Understand Your Company Values
Before reaching out for corporate sponsorships, you need to consider what is most important to your NPO. Look over your values, principles, and ethos. What is your mission and the focus of your cause?
Going back to the core of your NPO's work and reflecting on these elements can help you refine your search for corporate sponsorship. You can target brands whose ideologies, values, and practices align with your cause.
This is important in charity work where 'walking the talk' ensures your cause is taken seriously. You simply cannot collaborate with corporate organizations whose principles are in opposition to what you stand for.
2. Evaluate Your Offerings
Another aspect to consider before working on your sponsorship requests is what you have to offer. What do you bring to the table and why should potential sponsors work with you?
Consider how you can incentivize businesses to sponsor you. You may offer free tickets to fundraising events, promotions on your social media page, brand recognition by putting their logo on event materials, and more.
There are many ways to approach this. All you need to think about is what unique things you can offer to attract sponsorship.
3. Compile The Perfect Proposal
Knowing what you're looking for in a partnership and what you can offer will help you create the best proposal. With these in mind, you can request sponsorship in a way that is true to your NPO.
The best sponsorship request letter is one that hones in on the connection you want to build. Although professional, you should aim to be authentic and personalize the work you do.
Your letter should include your values and cause, highlighting how you can spotlight them through programs, campaigns, etc.
Tell them what you need from them and what you have to offer. Finally, illustrate how you will use their support and the structured plan you will follow in your collaboration.
You want to pitch yourself competently and show that they can trust in a relationship with your company.
4. Use Your Networks
When trying to find corporations to work with, don't forget to use your existing networks. Your current business partners, friends, volunteers, and other supporters can be the link you need to potential corporate sponsors.
You should also ask your board members if they have any contacts you can reach out to. Often, NPO board members have networks outside of the organization and in a variety of fields. Ask board members to list the connections they have and get in touch with those people.
5. Keep Your Digitals Updated
As a public entity, your digital presence is essential. When people or businesses look you up online, you want to make sure they get a good impression. How would you like to be perceived as an organization?
Make sure you put work into creating a digital identity that reflects all that matters to your NPO. Think about your online spaces as a kind of company CV.
Your nonprofit website, for example, can tell potential corporate sponsors all about you, your team, the projects you have in place, other collaborations, etc.
Your social media platforms can also encourage an authentic look into your organization and its inner workings and impact.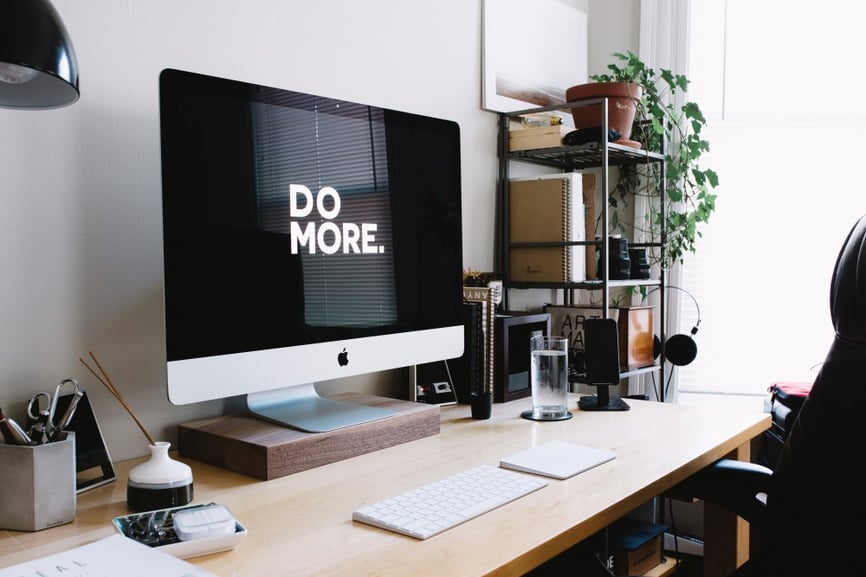 The Bottom Line
Getting corporate sponsorships can be just what you need to take your charity work a step further. You can build awareness of your brand, expand your audience, and build trust in your work.
However, you can only reap the benefits if you partner with businesses that are in alignment with you. Use the above tips to refine your efforts to get sponsorship. And stay true to your mission and your cause, always.