Fundraisers are a great way to bring people together for a worthy cause. For non-profit organizations, there are a lot of different ways to go about setting up a fundraiser. One of the best, most exciting things to do is to incorporate a game into your fundraiser to help you raise funds or sell your auction items.
Here, we'll give you a list of nine of the best fundraiser games you can play at your next event! From a good old traditional game of bingo to a fun challenge like a banned word jar, we have you covered for your next fundraiser.
9 Fundraiser Games To Raise More Money At Your Next Event
Bingo
What gets the crowd excited and interacting more than a game of bingo? People can work alone or in teams to win prizes for themselves or for their tables.
Simply charge a fee for a ticket to play and offer prizes like a bottle of champagne for the table or a gift basket for individual winners. This is an easy and fun way to raise funds and create an exciting, competitive atmosphere among your guests.
Bake-off
Here's another way to raise money and up the stakes at the same time with a competitive bake sale! Not only can volunteers sell their products, but you can also have judges who determine the winner of the day. Your winner can take home a prize for their efforts.
You can do this by asking people to donate some or all of their money earned to the cause you're raising funds for. It's an easy way to encourage people to donate items and money at the same time.
Wine pull
A simple and fun way to raise money with fundraiser games is to include a wine pull in the festivities. Wine is always a great motivator for people, and you can raise a lot this way!
See if there are any local vendors who can donate a variety of different bottles of wine ranging in price and quality, and then package them all in the same way. Sell the packages to your guests for a set price. They'll then find out whether they've bought something worth more than what they paid, or less.
Silent auction competition
Let people form teams and sit at tables together. This is a simple way to get people excited and engaged! It also taps into people's competitive natures and teamwork abilities.
Offer prizes for tables for various things. For example, a prize for the table that spent the most, or a prize for the table that showed the most spirit over the course of the night. Prizes can be things like desserts, wines, or gift vouchers.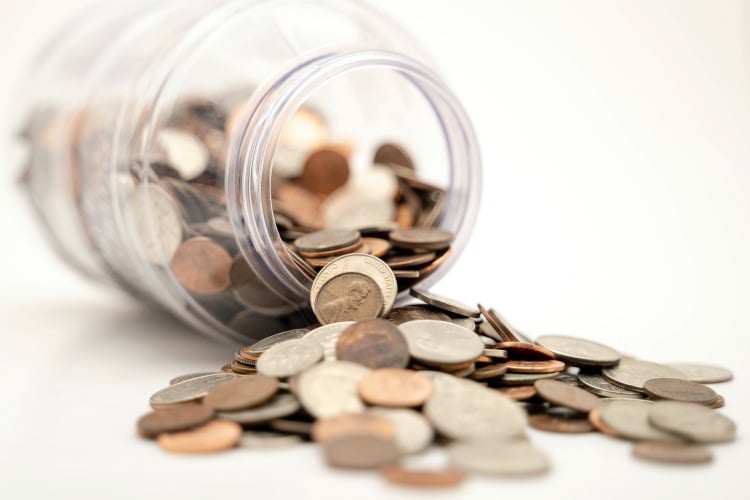 Banned word jar
For a game that lasts all night and rakes in the fun with very little effort, you can play the banned word jar game.
Let your guests each choose a word they aren't allowed to say all evening. They can write the word on a sticker and wear it on themselves so everyone can take note. Then, encourage your guests to donate a set or desired amount to the jar every time they say the word—simple!
Wish list
Fundraisers can also be about gathering items that your cause is in great need of. For example, a children's home may need clothes, or an animal shelter may need pet food.
Send out a list of different things your organization may need or want. Then, have your guests pledge money for these items. You can turn this into a game by awarding a prize to the person who pledged the exact or closest amount to what the item is worth.
Golden ticket raffle
Randomly picking a winner is definitely a tried and tested way of getting people to try and be the lucky chosen one. So, a raffle is a fantastic idea for a fundraiser game at an auction.
Your guests can each buy a raffle ticket in an envelope, or have it included in the price of the event. Then, ask everyone to open their envelopes at the same time. The person with the golden ticket inside their envelope walks away with any item from the auction they choose.
Milestone winner
For fundraisers where you have a set goal of funds you need to reach for your cause, keep close track of who has donated what, and how much the total comes to each time.
Keep the total a secret throughout. This will have people guessing whether they are close to donating the amount that helps to reach the total. When it is reached, you can award the person whose money reached the milestone with a prize! You can also do this multiple times for different fundraising milestones.
Mystery boxes
This is very similar to the wine pull idea and is the perfect way to spice up your auction or fundraising event. See if you can find local companies or vendors willing to donate some items for free or at cost price. Then, put together a bunch of different gift-wrapped items and sell each one for a set amount.
This will be slightly different from the wine pull because each box or gift will be a different size, and your guests will need to try and figure out which is worth the most. They may end up with something worth less than what they paid or something worth a whole lot more!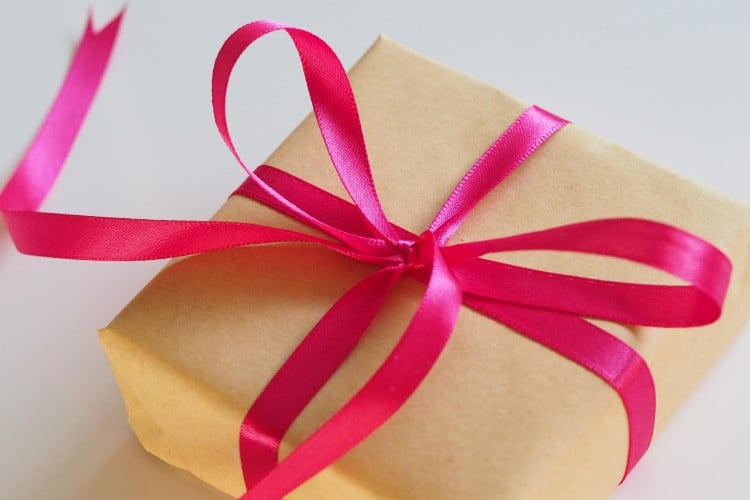 Final Thoughts
Fundraiser games are a really fun and interactive way to get your guests involved in the activities and festivities of the event! They allow people to compete against each other, or take a risk with their money, and ultimately win something while doing it.
You can also opt to incorporate some of these games into online fundraisers and auctions to make the online experience a bit more fun. For example, you can play online bingo or sell and deliver mystery boxes for your guests.
If you're looking for a platform to do this on, look no further than BiddingOwl. We are a free online charity fundraising website that helps you to create fundraisers and auctions that reach people from all over the world.