Thinking of hosting a pickleball tournament fundraiser to raise money for your nonprofit but not sure where to start with coordinating the event? Look no further!
Organizing a pickleball event, as with any other kind of fundraiser, can seem overwhelming. It doesn't have to be, though. With this guide to planning your pickleball tournament fundraiser, you'll know everything you need to make the event a success. From logistics to budgeting tips and game formats, we've got you covered.
Is Pickleball A Good Fundraising Activity?
Yes, yes, and YES! Pickleball has become a trendy and effective way to raise money in the United States. Its popularity grew during the COVID-19 pandemic as the sport abided by the social distancing regulations at the time. Since then, however, pickleball has stuck around and continues to grow in various communities around the country.
But why is it so popular?
For one, it is a relatively affordable sport to participate in. Competitors need only a paddle and balls. The most significant cost for the actual games will be the hiring of a court. In some areas, this may not even be a necessity as there are free, public courts you can use.
In addition to its affordability, pickleball is a very inclusive game. Anyone, regardless of age, gender, or experience, can play and have a great time. This makes it a wonderful way to bring together different members of your NPO community and anyone interested in having a bit of friendly competition.
How To Host A Great Pickleball Tournament Fundraiser
1. Set Fundraiser Goals
Having clear and concise goals is a great place to start on your tournament planning journey. Your goals will give you a foundation for decision-making and keep you on track to organizing the event you wish for.
Of course, as it is a fundraiser, your primary goal will be raising as much money as possible. However, you should set an aim for the amount you want to raise.
You can also set goals for how many people attend the tournament or the number of volunteer signups you get from the event, for example.
Use the event as an opportunity to reach other aims for your nonprofit like increasing reach, brand awareness, memberships, and more.
2. Decide On Tournament Specifics
There are many considerations that can affect the structure of your tournament. Even something that may seem as simple as the type of balls used can impact attendance.
For example, some players may prefer using Franklin balls versus Dura balls, which they may consider when deciding whether to participate or not.
Your tournament format is one such specification to think about. The format/s you choose will determine how many people can sign up, the venue selection, and the length of the tournament.
Formats to pick from include:
Pool Play
Single-Elimination
Double-Elimination
Round Robin
You can have different format events with separate winners or go with one format and an overarching tournament winner. Whatever you decide will, however, impact your tournament logistics.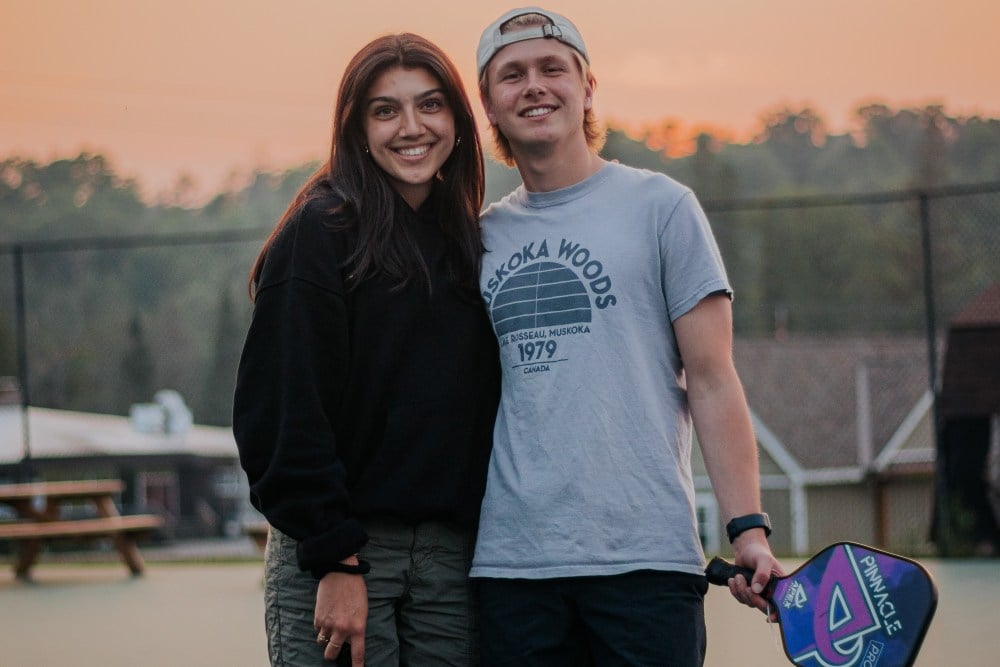 3. Create An Event Logistics Checklist
Now that you've decided on the structure of your tournament, you can begin to think about the logistics of ensuring it flows smoothly. This includes:
Estimated number of attendees
Game dates and times
Event catering
Equipment needed
Prize/s for tournament winners
Operation team including referees for each format, admin staff, event directors, volunteers, and more
These should remain top of mind when planning your fundraiser.
4. Find A Fitting Venue
The venue is another item to include in your logistics checklist. It is also an essential decision that can make or break your tournament.
You need to ensure that there is a sufficient number of courts for all the tournament events you'll be running. The venue also needs to have adequate space to accommodate not just the players but supporters and other attendees.
Other venue considerations include enough restrooms, space for vendors or food stalls, and parking. Think about whether players would prefer indoor or outdoor playing, cement or wooden courts, and more.
5. Don't Forget The Prizes!
Awards drive competition and build excitement around the tournament. You can also use them to market the event and draw people to attend.
With awesome prizes, you can increase the numbers and get closer to your fundraising goal.
6. Work Out The Budget For Your Pickleball Tournament Fundraiser
At this point, you should have a rough outline of everything you need for the event. Although it can still change, this is a good time to establish your budget for the tournament. This will include all the items on your logistics checklist, the awards, and additional organizational factors like marketing, admin costs, software fees, and more.
Knowing your costs will also help you determine how much to charge for tournament tickets for players versus supporters.
7. Plan Your Game-Day Admin & Team Strategy
You've got everything in place, bought, and ready for the pickleball tournament fundraiser. Now, it is time to allocate responsibilities for the day.
A tournament means there may be lots of people attending the event so you need support staff to ensure that the day runs smoothly. For one, you need people and a system to register the participants and keep track of winners. You can do this manually or by using tournament software to automate data.
Tournament software can come in handy even before game day by estimating how long the tournament might last. It factors in things like the number of players or teams, game formats, and court conditions.
Whether you use software or not, design a concise and clear work structure that makes it clear who is responsible for what. Event success relies heavily on how seamlessly things run on the day and this depends heavily on how your team manages their respective tasks.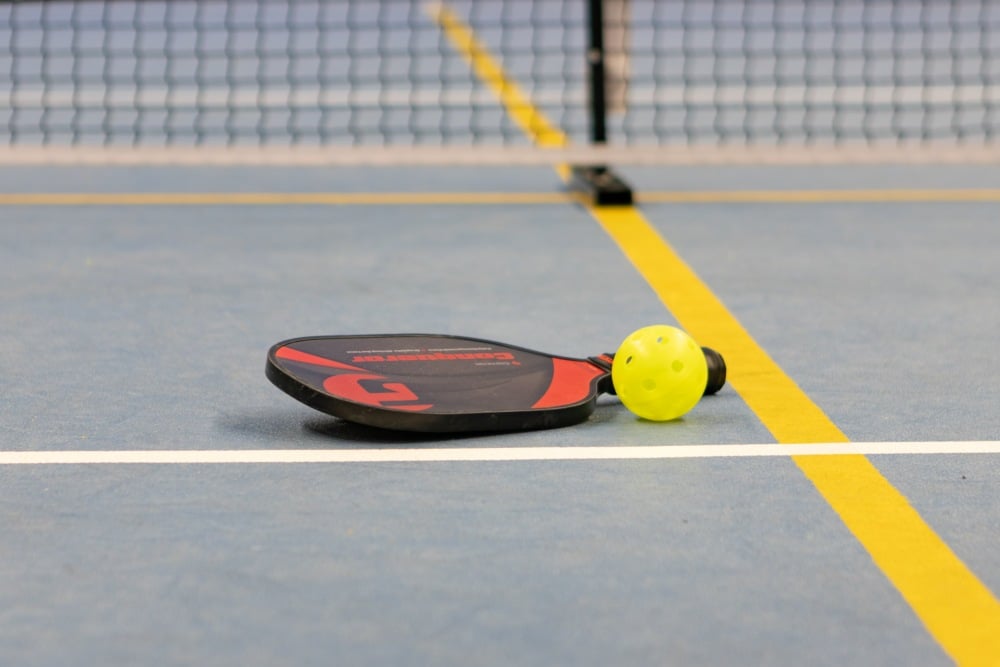 Final Thoughts
The seven tips above help you with the organization of the actual tournament. However, there are some things that you will have to consider around the event itself.
These include fundraiser marketing, getting sponsorship for the event, setting up donation pages and other channels, and more. All of these can contribute to a successful fundraiser and help you reach your fundraising goals!