Pickleball is an extremely popular charity fundraising method that works! Across the U.S., various non-profits, charity organizations, and pickleball groups have used the game to raise funds for social causes. These include large and renowned organizations like the Make-A-Wish Foundation, which hosts an annual Pickleball for Wishes Tournament.
But why is it so popular for charity fundraisers? Well, a pickleball fundraiser is a fun, exhilarating sports day on a budget. You just need a ball, paddle, and pickleball court (many of which are free for public use), and anyone can play. It is an inclusive sport that can rally your community together and foster fun competition and giving.
Sounds like something you'd like to try for your fundraising efforts? Here are seven tips to help you make it a resounding success!
7 Important Tips To Ensure Pickleball Fundraiser Success
1. Establish Your Event Goals
Before jumping into the practical considerations of the event, you need to understand what you want to get out of your pickleball fundraiser. Deciding how much you would like to raise, for example, will help you decide how many people you should aim to invite to reach your goal.
Beyond the funds aspect, you also need to think about your cause. What do you want attendees to learn about your cause? Perhaps, you would like to drive volunteer sign-ups at the event, too?
Knowing your event goals will help you make smart decisions that help you reach them throughout your organization process.
2. Work Out Logistics
There are various practicalities to think about when hosting a pickleball event. Some of the questions you should ask yourself to help you create an event checklist include:
How many people will be in attendance or do you hope for?
When do you want to host your fundraiser?
Where do I want to host the pickleball event? Will I need an indoor or outdoor venue and how many courts will we need?
What game format will the event use?
Will the event be catered?
How many support staff members will we need? (i.e. for registration, referees, etc.)
Will the event include any complementary items (i.e. goodie bag, paddles, etc.)?
3. Create A Budget
The answers to the questions above will help you create a list of requirements for your event. From this list, you can create an estimated budget for the fundraiser. This will include venue, catering, tables and other furnishings, support staff wages, and more.
Use your budget to help you decide on a ticketing fee for the event and to guide you on your expenditure as you coordinate your pickleball fundraiser.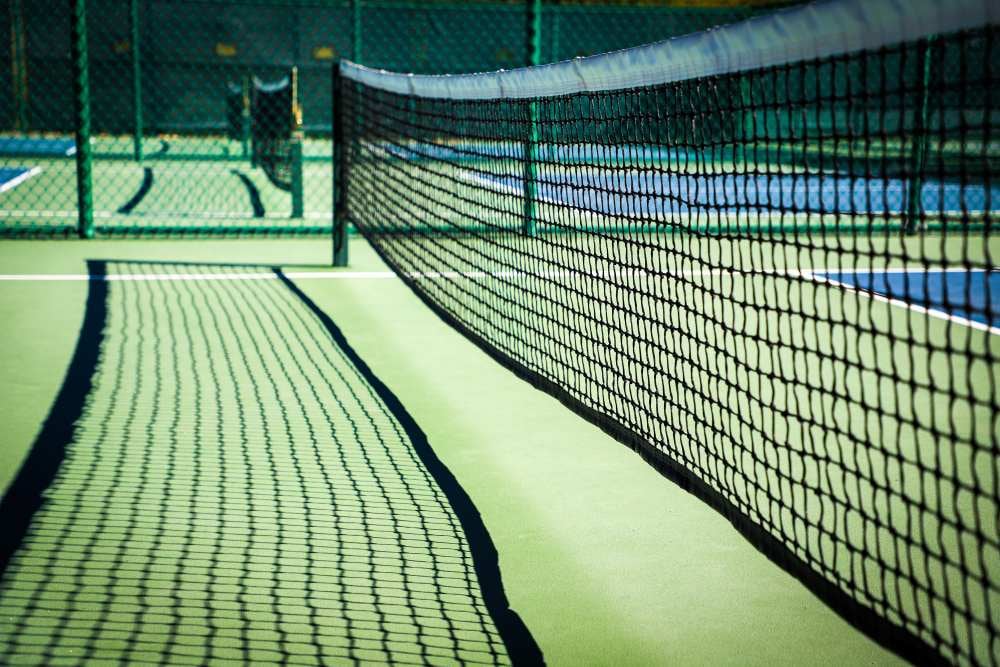 4. Seek Support
Things may start to add up and seem overwhelmingly pricey once you identify your requirements and create a budget. But don't worry. You may not have to cover all the line items in your budget from your organization's pocket. Instead, reach out to your community and supporters.
The fundraising event is an extension of your programs and the work you do for your cause. As the people and organizations in your network to support you. For example, you could ask existing volunteers to help out at the event or seek out new volunteers for the fundraiser.
You can also look for event sponsorships to help you handle some of the costs. Approach local companies and offer them a booth at the event or promotion (like a banner) in exchange for their sponsorship.
5. Setup A Dedicated Fundraiser Page
Whether on your charity organization's website or via fundraising software, you must set up a digital page dedicated to your pickleball fundraiser. This page can serve as an information hub for the event where people can find out more about the game format, dates and times, donation processes, and more.
You can use it as the central point for your marketing, too, directing people to the page so they know everything they need to attend the event.
6. Make Donations Simple
As you promote the event and during the fundraiser itself, you need to make donation options easy. Convenience is also key with donations so try and ensure that there are several channels to choose from (i.e. EFT, Venmo, wire, PayPal, etc.).
Make sure supporters don't struggle to access your donations portal by making it visible across your social media and on your fundraiser page. You can also use fundraiser software to help you manage incoming donations throughout your campaign - before the pickleball fundraiser, during, and after.
The easier it is for people to send you money, the higher the chances they will donate with less hesitation.
7. Build Hype Around The Event
The last tip for organizing a successful pickleball fundraiser is to market the event widely. You can't have a great event without attendees no matter how much effort you invest into putting it together.
Reach out to existing networks and supporters and give them incentives for their attendance. For example, you might offer a prize for the person who brings the most people along with them. Leverage your community to bring in the numbers.
To reach beyond the people already behind your cause, you can use your social media pages and other digital platforms like your website. Also, get media coverage from organizations and platforms that may have an interest in helping you promote your cause.
You could also share a live donation page with constant updates on your progress towards your fundraising goal. This can help you build excitement around your fundraising efforts and bring audiences along for the journey to reaching your goal.
For more fundraiser marketing tips, read How To Promote A Charity Event.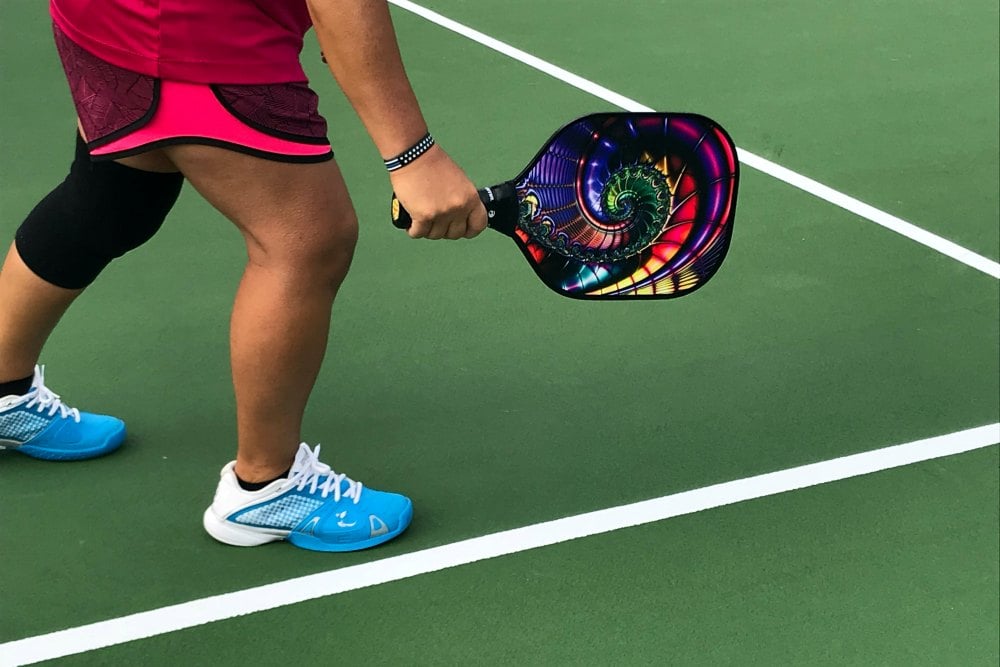 Conclusion
Pickleball is a lively way to bring sport into your fundraising strategy. It combines all the fantastic characteristics that make sport a wonderful way to unite people - competition, fun, entertainment, and community!
With a pickleball fundraiser, you can create a space where attendees enjoy all these things and learn more about your cause. Sounds good? Well, ready, set, paddle!