Think Halloween, nutty, cinnamon drinks and treats, and more. What do you think about when you think about autumn? As a nonprofit, there are many creative ways to raise funds and make the most of this season. A fall festival is one such way.
Below, we've got 10 fantastic fall festival ideas to help you create an autumn experience for your donors, partners, and overall nonprofit community.
10 Best Fall Fundraising Ideas To Boost Donations
1. Haunted House
Few things say fall like Halloween. And nothing says Halloween like a Haunted House! Everybody loves the anticipation, mystery, and general fun of going to a Haunted House. And it can be an easy fall festival idea to execute.
Use a community space like a hall or even the local school if you don't have a house available for the event. Or you can do your research on local spots with spooky histories, stories, or myths.
Allocate different experiences for each room in the building and get volunteers to dress up as Halloween monsters. Use decor to your advantage. Leverage lighting and sound effects to set the scary mood. The simple things will go a long way.
You can also turn the house experience into a haunted house scavenger hunt with hints and hidden prizes along the way.
2. Halloween Dress-Up Party
Another Halloween event you can use to raise money this fall is a costume party. Most people love an excuse to dress up and Halloween presents the perfect opportunity for them to go wild and imaginative.
Host a party night with decor, smoking drinks, pop-up monsters, and all. People can buy treats, costume accessories, and other things at the party.
You can also run a raffle and a best-dressed prize, announcing the winners at the end of the night.
3. Scary Movie Bonfire Night
An outdoor movie night combines many things that we've come to love about the fall- a bonfire with roasted treats, cool yet still warm evenings, and Halloween.
Set up a projector and screen with a couple of clearly marked bonfires and blankets and you're good to go. You can sell snacks and drinks in addition to the movie night tickets and a donation box to raise money.
4. Apple Spotlight
Fall is the prime time for apple picking so there is no greater time to put these well-loved fruits in the spotlight. Work with local apple farmers to host an apple-picking day for the community. Accompany by selling apple-based foods that pickers can enjoy like apple pies, apple crumble, juices, candied apples, and more.
You can also get creative with games and activities for the day. Organize small prizes for friendly competitions like apple bobbing, who can pick the most apples in a set time, etc.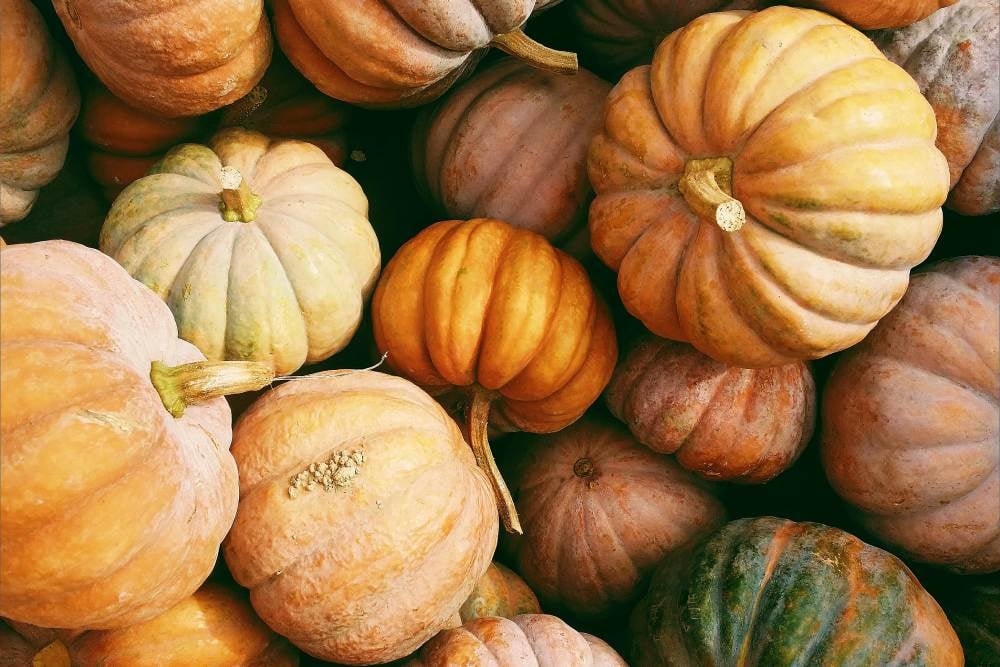 5. Pumpkin Harvesting & Carving
Another harvest-themed idea is to have a pumpkin harvesting and carving day. People can pick their pumpkins, which will be a wonderful experience on its own. You can then host a carving competition with an entry fee and give an award to the best-carved pumpkin.
If you want to go all out with the pumpkin theme, you can even make a whole day out of it. Invite local restaurants or food stores to sell pumpkin products like pumpkin spiced lattes, pies, salads, and more.
6. Chili Contest
Chili contests are a wonderful way to bring the community together at any time of the year. You get people excited about the competition while offering some yummy chili for them to enjoy. And all you have to do is find and prepare the ideal venue or space (a local park beneath the rust-colored trees, perhaps). The contenders will do all the work for the chili by preparing their statement recipes.
To make money from the contest, you can charge tickets to the event as a whole or charge attendees per chili bowl.
7. Fall Food Market
A family food market under the fall trees is another foodie fall festival idea you can try. You can bring together apples, pumpkin, chili, and other foods that people love to enjoy during this season. Include family-friendly fundraising games and contests that people can pay a small fee to participate in, too.
8. Oktoberfest Ale Night
Oktoberfest is a more adult option on this list of fall festival ideas. The German beer festival that takes place in October is a time of fun and camaraderie.
Work with local pubs to plan a pub crawl where you can get a share of the proceeds people spend on beer and meals. You can also make only a limited number of tickets available. This turns it into a more intimate night where people can meet new people and crawl from pub to pub as a group.
9. Walk-a-thon
Let the beautiful, scenic, and natural landscapes of autumn do the work for you by organizing a walk-a-thon. Pick an area with natural trails and invite people to enjoy the outside with your organization. You can turn this into a guided hike, too, bringing in a local guide as a volunteer to educate people on their area's fauna, animals, birds, history, etc.
Round off the day with a picnic at the end of the trail walk where you can sell snacks and merchandise for fundraising.
10. Thanksgiving
The holiday season is the perfect time to create a sense of community around your NPO. Hosting a Thanksgiving event can be a thoughtful way to show your organization's holiday spirit. You can host a Thanksgiving dinner or host an auction with proceeds going towards your cause. Or you can combine both.
You can sell tickets for dinner attendees to raise money. The auction will also be an opportunity to gather funds. Have holiday-specific prizes like ice-skating coupons, Christmas lights packs, etc. You can organize the auction with our dedicated charity auction software.
Use it as a chance to show your impact and spotlight your cause.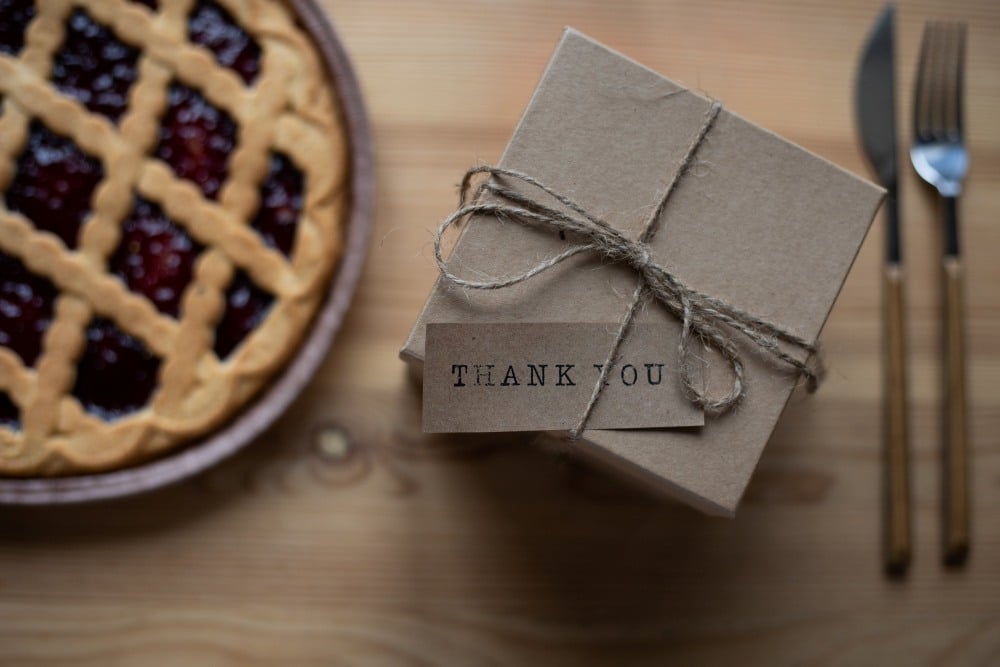 Conclusion
Fall campaigns can present a diverse way for your nonprofit to raise money, bring your cause to the spotlight, and share your values. At their center, these fall fest ideas are about community building.
Get in touch with us to work with a software provider that can support your ideas.